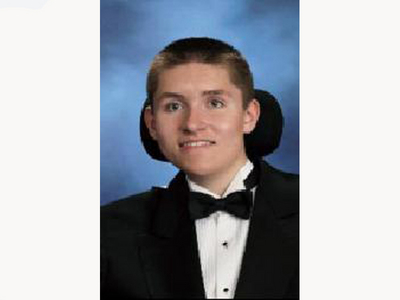 Note: CCSD is celebrating upcoming graduations by highlighting "Star Graduates."
Tyler Myers of Northwest Career & Technical Academy (NWCTA) is a student in the Biotechnology Program, and is set to graduate with an Advanced Diploma. Tyler was diagnosed with Duchenne Muscular Dystrophy (DMD) when he was two years old. DMD is a degenerative genetic disease that progressively affects all voluntary muscles as well as the heart and breathing muscles. Due to the loss of mobility, he uses a power wheelchair full-time. Tyler has endured several major surgeries over the years, yet has always remained focused and diligent with his school work. Tyler plans to attend the College of Southern Nevada in the fall where he will continue to study his love of science and pursue a career in this field. Congratulations to Star Graduate Tyler Myers of NWCTA!

Click here to learn about other Star Graduates from throughout CCSD.
---