Blended Learning for Administrators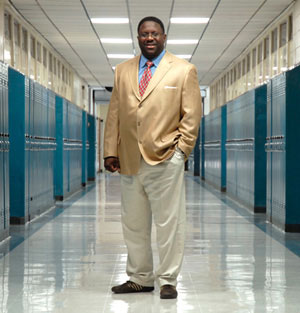 Blended Learning for Administrators is a series of mini-courses designed for school administrators who are interested in exploring blended learning options for their buildings. Through the series, site administrators will be asked to think about preparation, best-practices, implementation, and evaluation when designing effective blended learning programs that integrate with standards-based curriculum and their school goals.
The series contains two mini-courses (approx. 5 hours each):
Course 1: Blended Learning in the Digital Age
Course 2: Strategic Planning for Blended Learning Environments
Self-Directed Study
All Blended Learning for Administrators courses are designed as a self-directed study experience. No course instructor is provided. Participants are asked to:
Take initiative and responsibility for your own learning
Select, manage, and assess your own learning
Set goals and define what is worthwhile for you to learn
Manage their own learning experience through pacing and completion
In each course, the learner is asked to keep a reflective journal of their thoughts, while questions are posed throughout to ponder upon and consider when thinking about adopting, planning for, and evaluating blended learning instructional environments.
Discussion posts, journal reflections, course quiz, and end-of-course survey document your completion of courses. Five hours can be applied to CCSD Administrative Learning Log upon completion and transcription of each course.
About the Courses
Course 1: Blended Learning in the Digital Age is the first in the series. The course content will introduce the concept of blended learning and survey various models that have evolved over the past few years. Many examples of online and blended learning environments are provided in document and video format throughout the course.
Course 2: Strategic Planning for Blended Learning Environments is the second in the series. The course content digs deeper into the planning stages for blended learning from foundational understandings of personalized instruction to the four key focus areas when planning: 1) content, 2) teaching, 3) technology, and 4) organization.