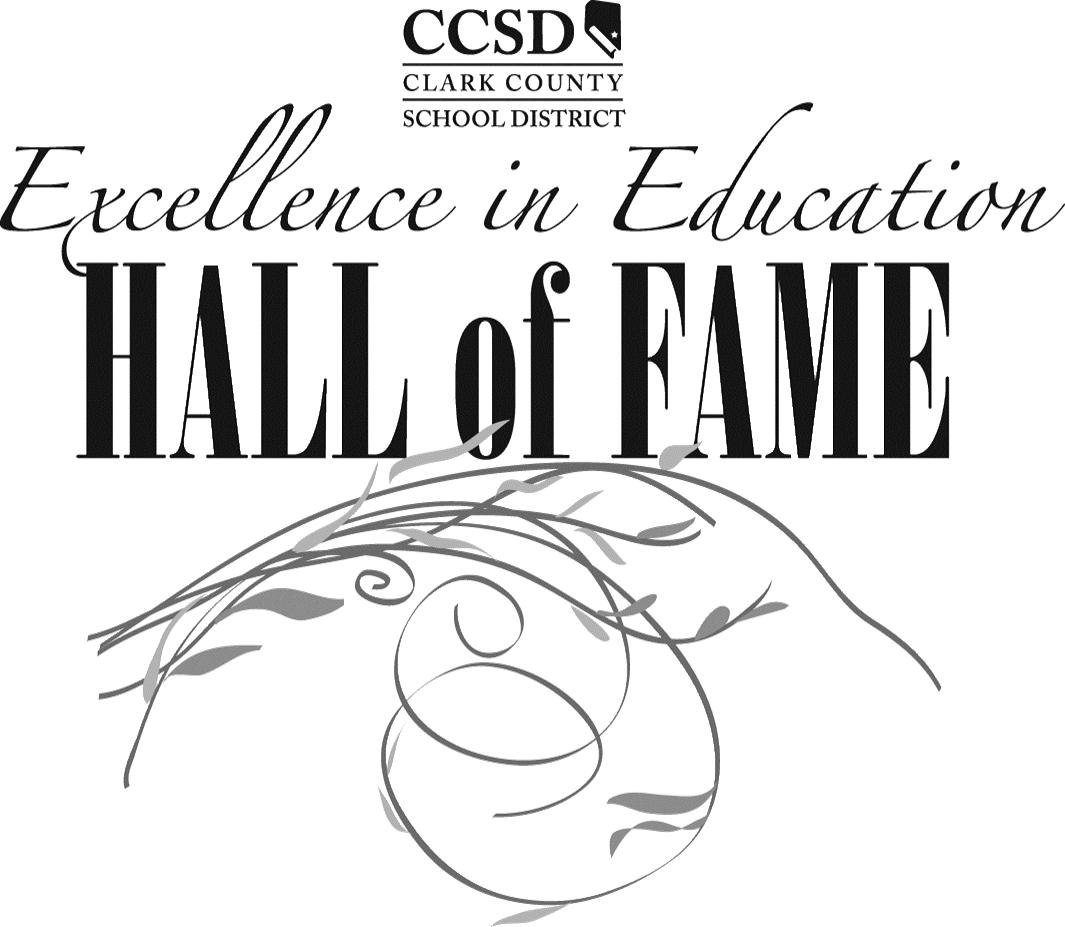 Submit your nominations for the 2017 Excellence in Education Hall of Fame
The Excellence in Education Hall of Fame has a rich and lengthy history in the Clark County School District (CCSD), going back 28 years. The Hall of Fame legacy will expand again this year with a new roster of recipients.
People may nominate anyone in the following categories, by submitting an application that outlines their extraordinary contributions to education in Clark County:
• CCSD employees
• Programs, departments, schools, or events
• Citizens, community agencies, or parent groups
DEADLINE: Nominations are due by Friday, March 17, 2017, for this year's Hall of Fame.
A panel of judges will then select the honorees, who will be recognized at an upcoming Board Meeting and whose names will be inscribed on a plaque inside the Edward A. Greer Education Center. This year, recipients will also be included in the Heart of Education Awards ceremony at the Smith Center on April 29.
The criteria for nominating an individual or organization for the Hall of Fame include:
• Extraordinary and lasting contributions to education in CCSD.
• Proven significant impact on the improvement of student achievement.
• Unique and/or innovative approach to education.
• Significant number of individuals impacted by the nominee.
All submittals will be reviewed and selections will be announced on or before May 7. Click here to access the Nomination Form. If the form is not fillable in your browser (allowing you to type in answers directly on the form) please email edexcellence@ccsd.net to request the fillable pdf form.
Questions about the awards program may be emailed to edexcellence@ccsd.net or you may contact the Community and Government Relations office at 702/799-1080.