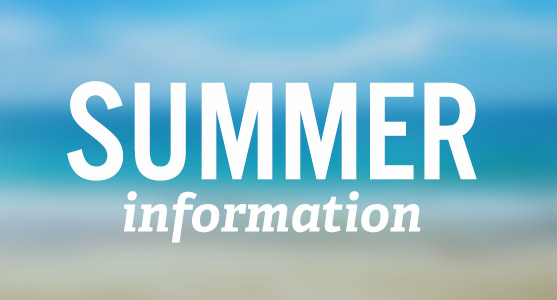 Summer Information
Summer is here and it offers plenty of time for our students to keep learning and explore what Las Vegas and the outdoors have to offer.
Below are some resources for parents and students to help them make the most out of their summer.
2017 Summer Commencement
The 2017 summer commencement will be August 8, 1:30 p.m., at the Orleans Arena, 4500 W. Tropicana Ave., Las Vegas.
Summer School Classes
CCSD is offering summer classes at the following schools from June 13 – July 24:
Boulder City High School: 1101 Fifth St., Boulder City
Centennial High School: 10200 Centennial Pkwy., Las Vegas
Cheyenne High School: 3200 W. Alexander Rd., North Las Vegas
Cimarron-Memorial High School: 2301 N. Tenaya Way, Las Vegas
Desert Oasis High School: 6600 W. Erie Ave., Las Vegas
Green Valley High School: 460 Arroyo Grande Blvd., Henderson
Rancho High School: 1900 Searles Ave., Las Vegas
Spring Valley High School: 3750 S. Buffalo Dr., Las Vegas
Sunrise Mountain High School: 2575 N. Los Feliz St., Las Vegas
Valley High School: 2839 S. Burnham Ave., Las Vegas
Also available are online summer classes through Nevada Learning Academy at CCSD.
Year-round and Zoom Schools
Not all schools will be on break for the summer. Please be mindful when you are driving near the following schools:
Beckley ES
Brinley MS
Cambeiro ES
Cannon MS
Cortez ES
Craig ES
Crestwood ES
Dailey ES
Dearing ES
Detwiler ES
Diaz ES
Earl, I.J. ES
Edwards ES
Fine ES
Forbuss ES
Fremont MS 
Global Community HS
Herr ES
Herron ES
Hewetson ES
Lake ES
Lunt ES
Lynch ES
Martinez ES
Mcwilliams ES
Moore ES
Orr MS
Paradise ES
Park ES
Petersen, D ES
Pittman ES
Reedom ES
Ries ES
Robison MS
Rowe ES
Squires ES
Stanford ES
Tate ES
Thomas ES
Thorpe ES
Treem ES
Twin Lakes ES
Twitchell ES
Vanderburg ES
Von Tobel MS
Wallin ES
Ward, G ES
Warren ES
Williams, T ES
Wright ES
Year-round schools are not the only schools in session during traditional summer months. The Zoom School Summer Academy provides 17 additional days of school to students who were registered at a nine-month Zoom School at the end of the regular school year. The curriculum for these days is designed by expert teachers within CCSD and is centered on themes that make Zoom Summer Academy (or, at the secondary level, Zoom University) an exciting, educational and memorable experience for the students at Zoom Schools.
---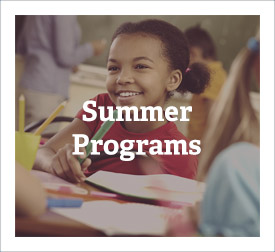 Summer Programs
Summer Food Service Programs
Each year, the U.S. Department of Agriculture partners with local organizations like the Clark County School District to provide free meals to students when school is out for the summer. Any student under the age of 18 may eat at hosted sites at no cost to the family. Here is a list of sites that will be providing lunches during the summer. If there are questions about specific sites, please call the number of the site.
For more information about the national summer food service program, visit USDA Food and Nutrition Service.
Family and Community Engagement Services Resources
CCSD's Family and Community Engagement Services has compiled a list of summer resources that offer a wide variety of free classes and events. The page includes links to library events, recreation centers, summer camps, at-home activities and more.
Neon to Nature
Neon to Nature is an online tool that will help you find walking and bicycle trails throughout southern Nevada. Each trail listing includes trail information and photos, along with detailed map descriptions of the trail's location, length, and various amenities.
The service is also available as an app for your Android or Apple device.
Safekey and Other Programs
Various camps and Safekey programs will be offered throughout the summer:
The Boys & Girls Club of Southern Nevada will be offering its Ultimate Summer Camp. Packed with exciting summer activities, students will experience the ultimate in summer adventures. Contact a local club for pricing and hours.
YMCA of Southern Nevada will also be hosting several summer camps at various locations from June 12 – August 11.
Vegas PBS Ready To Learn offers family engagement workshops in schools and other locations throughout the community. For a complete schedule, click here.
Summer Safety
National Crime Prevention Council
---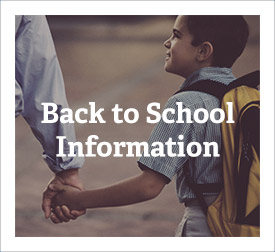 Back to School Information
Back to School Fairs
Mark your calendars. Back to School Fairs have been scheduled for July and August at four locations:

Saturday, July 22, at Galleria at Sunset, 10 a.m. – 4 p.m.
Saturday, July 29, at Boulevard Mall, 10 a.m. – 4 p.m
Saturday, Aug. 5, at Meadows Mall, 10 a.m. – 4 p.m.
Saturday, Aug. 12, at Downtown Summerlin, 10 a.m. – 4 p.m.
Back to School Fairs provide parents and guardians with information about Infinite Campus, Food Service, Instruction Unit, Transportation, Police Services, and Demographics & Zoning. Immunizations will be available.