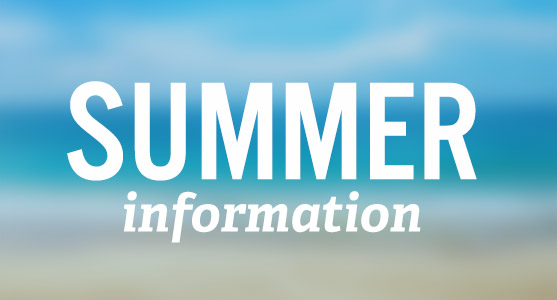 Summer Information
Summer is here and it offers plenty of time for our students to keep learning and explore what Clark County and the outdoors have to offer. Below are some resources for parents and students to help them make the most out of their summer.
Registration
Don't forget to register at register.ccsd.net for the 2020-2021 school year. Families with currently enrolled students can complete registration using Parent Portal via Infinite Campus.
Families new to CCSD may begin their registration process online via register.ccsd.net. Parents should note that the 2020-21 school year is scheduled to begin Aug. 10, 2020. Parents or guardians who already have an Infinite Campus account will see an announcement through the Parent Portal and a link connecting them to the 2020-21 registration page.
Summer School Classes
It has been determined that 2020 summer school will be provided through distance education due to COVID-19. Summer school will be held virtually. Secondary students will see a decreased cost of $70 per half-credit. For more information, view the 2020 Virtual Summer School/Credit Retrieval page.