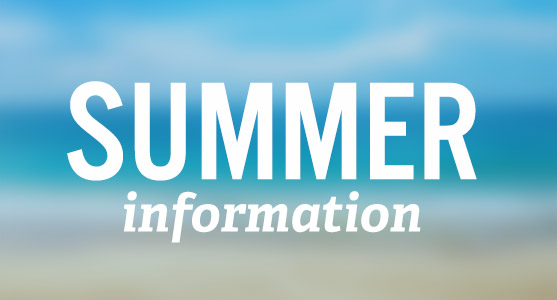 Summer Information
Summer is here and it offers plenty of time for our students to keep learning and explore what Clark County and the outdoors have to offer.
Below are some resources for parents and students to help them make the most out of their summer.
Registration
Don't forget to register at register.ccsd.net for the 2019-2020 school year. Families with currently enrolled students can complete registration using Parent Portal via Infinite Campus (campusportal.ccsd.net).
Families new to CCSD may begin their registration process online via register.ccsd.net. Parents should note that the 2019-20 school year will begin on Aug. 12, 2019. Parents or guardians who already have an Infinite Campus account will see an announcement through the Parent Portal and a link connecting them to the 2019-20 registration page.
Summer School Classes
CCSD is offering summer classes (pdf) at the following schools from
June 3 – July 12:
Basic High School: 400 Palo Verde Dr., Henderson, NV 89015
Durango High School: 7100 W. Dewey Dr., Las Vegas, NV 89113
Palo Verde High School: 333 S. Pavilion Center Dr., Las Vegas, NV 89144
Shadow Ridge High School: 5050 Brent Ln., Las Vegas, NV 89131
Silverado High School: 1650 Silver Hawk Ave., Las Vegas, NV 89123
Valley High School: 2839 S. Burnham Ave., Las Vegas, NV 89169
Also available are online summer classes (pdf) through Nevada Learning Academy at CCSD.
Global Community High School
A summer program is offered at Global Community High School for students enrolled at the school. Global Community High School provides 18 additional days of credit bearing instruction, thus setting students up for success in the coming school year and helping students to stay on track for meeting graduation requirements.
---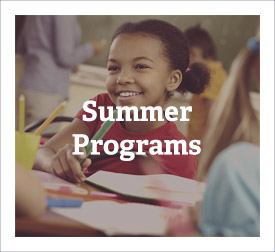 Summer Programs
Summer Food Service Programs
Each year, the U.S. Department of Agriculture partners with local organizations like the Clark County School District to provide free meals to students when school is out for the summer. Any student under the age of 18 may eat at hosted sites at no cost to the family. Here is a list of sites that will be providing meals during the summer. If there are questions about specific sites, please call the number of the site.
For more information about the summer food service program, visit USDA Food and Nutrition Service.
Family and Community Engagement Services (FACES)
FACES has compiled a list of summer resources that offer a wide variety of free classes and events. The page includes links to library events, recreation centers, summer camps, at-home activities and more.
Neon to Nature
Neon to Nature is an online tool that will help you find walking and bicycle trails throughout southern Nevada. Each trail listing includes trail information and photos, along with detailed map descriptions of the trail's location, length, and various amenities.
The service is also available as an app for an Android or Apple device.
Safekey and Other Programs
Various camps and Safekey programs will be offered throughout the summer:
The Boys & Girls Clubs of Southern Nevada is offering summer camp programs, packed with exciting activities and adventures. Contact a local Club for pricing and hours.
YMCA of Southern Nevada will be hosting the Y Summer Camp from May 29 through August 10.
Vegas PBS Ready To Learn offers family engagement workshops in schools and other locations throughout the community.
Summer Safety
National Crime Prevention Council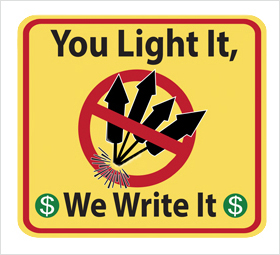 Law enforcement and fire inspectors will be fanning out across the Las Vegas Valley this summer to crack down on the use of illegal fireworks. Those caught will face fines of up to $1,000 (and six months in jail) and disposal fees may apply. Fireworks were responsible for an estimated 11,100 injuries treated in U.S. hospitals in 2016, the most recent year statistics were available. Children younger than 15 years of age make up almost one-third of the injuries. Click here for more information on the "You Light It, We Write It"campaign.
---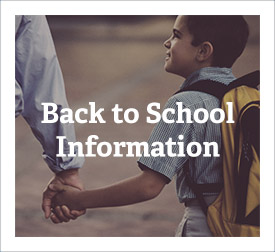 Back to School Information
Back to School Fairs
Mark your calendars. Back to School Fairs have been scheduled for July and August at four locations:

Saturday, July 20, at the Galleria at Sunset, 10 a.m. – 3 p.m.
Saturday, July 27, at The Boulevard, 10 a.m. – 3 p.m.
Saturday, Aug. 3, at the Meadows Mall, 10 a.m. – 3 p.m.
Saturday, Aug. 10, at the Downtown Summerlin, 10 a.m. – 3 p.m.
Back to School Fairs provide parents and guardians with information about registration, Infinite Campus, Food Service, Academic Unit, Transportation, Police Services, and Demographics & Zoning. Immunizations will be available.
2019 Summer Commencement
The 2019 summer commencement will be Aug. 6, 2019, 1:30 p.m. at the Orleans Arena, 4500 W. Tropicana Ave., Las Vegas. Doors open at 12:30 p.m., and tickets are not necessary.