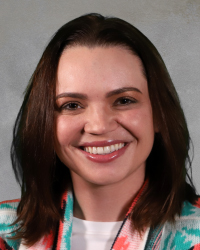 Trustee Board Member
Katie Williams
Katie Williams is a combat veteran and current member of the Nevada Army National Guard. Katie was born in SaltLake City Utah in 1990 and moved to Illinois in 2003 where she graduated High School from Altamont Community High School in 2008.

She joined the Illinois Army National Guard in 2007 and deployed to Afghanistan in 2008 where she was stationed with Alpha Company 634th BSB out of the 33rd Infantry Brigade. Katie returned from Afghanistan and served various positions in the Illinois Army National Guard such as Administration, Joint Operations Center Team Member, and Recruiting and Retention where she first learned to love education.

In 2018, Katie was offered a Master Recruiting position in Las Vegas, Nevada with the Nevada Army National Guard and immediately jumped on this new adventure.

In 2020, Katie was elected to the Clark County School Board for District B in a landslide, bringing an outsiders voice in education and bringing her military experience to the district.

It is Katie's hope that we can better serve our students and parents by giving them more opportunities and setting up their path for success, whichever path they choose.
| Elementary Schools | Middle Schools | High Schools | Alternative/Special Education Schools |
| --- | --- | --- | --- |