Management Process System
Why is the district engaging in a management process system?
Using the ISO 9001 Standards of Quality Management, the Clark County School District is committed to increasing customer satisfaction through continuous improvement.
---
What do we expect to gain from this management system?
School districts certified as meeting the ISO 9001 standards have improved services, reduced costs, and increased efficiency in operations.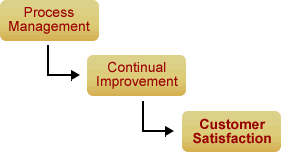 ---
CCSD MPS Quality Statement
"The Clark County School District Office of the Superintendent is committed to quality performance by providing services and products to all district entities through a continual improvement process in support of the district's strategic plan."