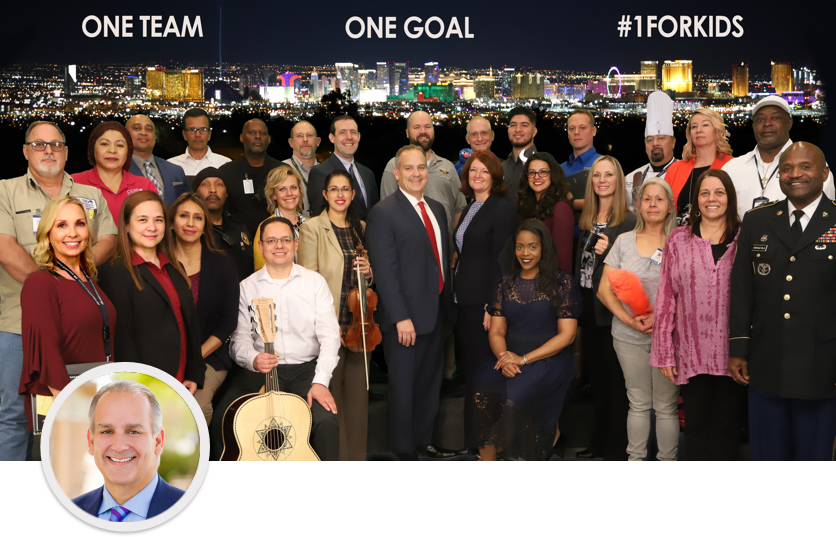 Superintendent
Dr. Jesus F. Jara
The Clark County School District (CCSD) serves 320,000 students - and each only has one shot at school.
I felt this urgency every day in my first year serving as your superintendent. After a 90-day listening tour throughout our community, the Board of Trustees and my team set our five-year strategic plan, Focus:2024.
One of our biggest priorities moving forward is equity - ensuring equity and access for our historically underserved and under-resourced students. Here's where the Board of School Trustees has asked us to be in five years:
All schools will be 3 Stars or higher
90 percent graduation rate, with a 100 percent increase in students graduating college and career ready
100 percent increase in students completing advanced coursework such as Advanced Placement, International Baccalaureate, dual enrollment, and career and technical education certificates
These are ambitious goals, and it's been exciting to see our community unite around public education. I also have instructed our team that all of the work we do must align with the goals laid out in the strategic plan.
Here's how we reach those ambitious goals:
We must establish a focus on instructional excellence to deliver on strong teaching and learning.

We must recruit, support and retain the people who help us thrive. Our people drive our success.
We must then give them the tools -- curriculum, professional development, and reliable assessments -- to succeed in the classroom.

We must drastically improve our operations to support rich and rigorous learning.

This includes ensuring a safe working and learning environment

We must ensure we have the resources to do what is most important.

We need to pay our employees a competitive wage and have the resources to put more adults on campuses.

Finally, we must make it easier for our families and our community to play a deeper role in our schools.

They are our bosses and the people we serve. Click here to learn how you or your business can help.
We're starting the next school year with the momentum of a legislative session that made huge strides for Nevada's children, including the modernization of Nevada's education funding formula, which was first created in 1967.
Over time, the new pupil-centered funding formula will provide more transparency, stabilize education funding, and also create "weights" to provide more resources to students who cost more to educate.
It's exciting to see the community rallying around our strategic plan and important initiatives such as the new funding formula. We can't change this system alone. Together we can make CCSD #1ForKids.
Superintendent's Resources
Photo Gallery