Get Involved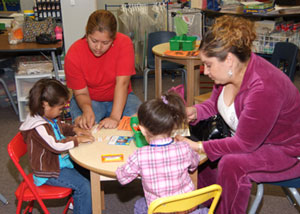 Each person holds the power to make a positive impact on Clark County's 316,000 students.
By getting involved, you can help build our workforce and improve our economy. You can also make the difference in the life of a child!
First, take the Pledge of Achievement to learn more about the District's strategic vision and find out how you can help.
Help a student to graduate by mentoring him or her. We need community mentors who are willing to give a student one hour a week.
Our School-Community Partnership program teams with schools, businesses, community organizations and parents to make a difference in the lives of students.
Our Support a School program allows schools to list items they need that go beyond school supplies such as paper, pencils, backpacks and tissues.
The Clark County READS program asks community members to read with two students one hour a week for 12 weeks to support reading skills that are fundamental in the classroom and beyond. The program will provide an orientation, we just need your dedication and support!
Teachers thrive with creative resources, and you can help in various ways through the Teacher EXCHANGE™
Your voice counts. Attend a meeting of the CCSD Board of Trustees, ask about serving on a board committee or participate in your trustee's parent meetings.